Visit Us!
The SCS Help Desk is located on the 4th floor of the Gates Center for Computer Science (click for external campus map to our building), room 4201. 
Email: help@cs.cmu.edu
Phone: 412-268-4231
In-Person: Gates Hillman 4201
9 AM – 5 PM, Monday-Friday
Help Desk in-person support may be limited as the university adapts to evolving health concerns. Please visit our website's homepage for the current schedule and availability.
The Help Desk offers walk-in support services and will be the location to stop by for consultations, best-effort support, drop-off supported computers for repairs, pick up computers post-repairs, pick up loaner laptops, conference phones and additional accessories available for loans to the SCS community. 
Gates Center - SCS Help Desk Location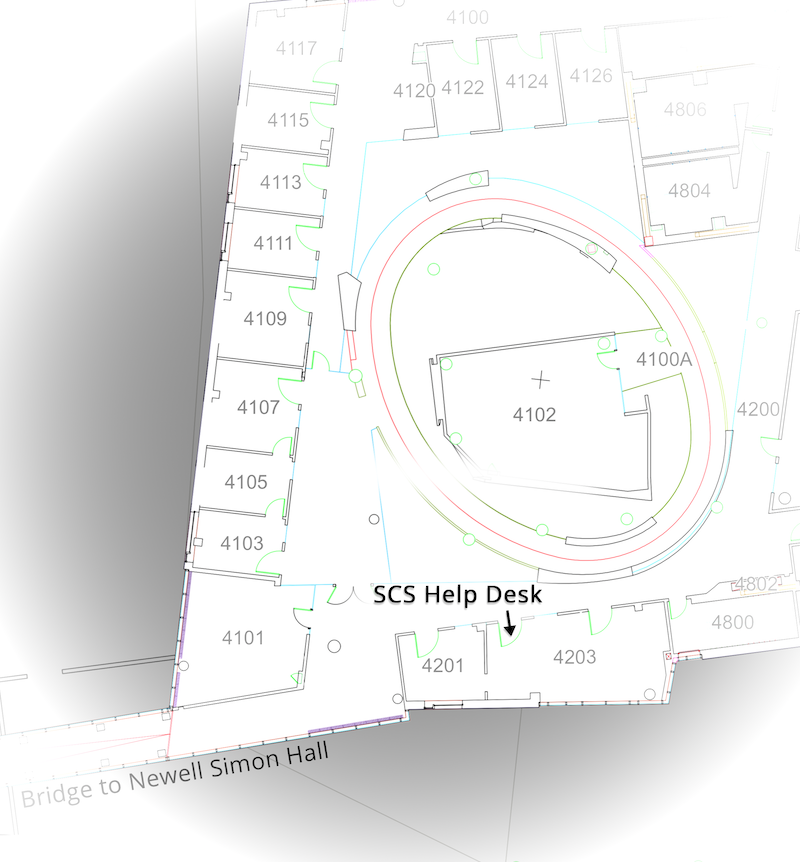 Was this page helpful?
Use this box to give us feedback on this webpage and its content. If you need a response, please include your Andrew ID.
Need technical support? Submit a ticket