Recommended Web-Conferencing Equipment for Lecturers
Webcam, microphone, and other approved accessories
Update: Although some of the equipment suggestions below remain valid, there is a now a team of faculty who have compiled an authoritative list of approved and recommended hardware accessories to add or improve functionality for web conferencing (audio and video).
You can find the approved recommended equipment and relevant resources by visiting https://www.diderot.one/course/47/.  
Web Cam: Logitech C920S HD Pro Webcam - 1080p Widescreen Video
We are aware that this webcam is now largely unavailable with the great demand during COVID-19. We are evaluating the Logitech C930e series as an option with very similar features, including HD video and integrated microphones.

Full HD 1080P video calls : Premium video quality that makes you look like a Pro
Full HD 1080P video recording : A glass lens and full HD mean your recorded videos are crisp and vibrantly colored
HD auto-focus and light correction : Enjoy razor sharp high def in every environment
Stereo audio with dual mics : Capture natural sound on calls and recorded videos. Platform compatibility skype, Google hangouts and FaceTime for Mac
Privacy shutter : Puts you in control of what you show and protects the lens with a snugly fitting cover. Cable length: 5 feet (1.5 meters)
For more information, visit Logitech's website.
 Where to buy:
Desktop Tripod: Lightweight Mini Webcam Tripod for Smartphone, Logitech Webcam

Mini tripod with adjustable-height metal legs and rubber feet
Compatible with small digital cameras (not DSLRs), GoPro devices, and smartphone adapters ;
Mini ball head for 360-degree rotation and 90-degree tilt
Provides Support And Stability For Cameras, Webcams, Imaging Devices, etc
For more information, visit the product page on Amazon.
 Where to buy:
Desktop Microphone: Blue Snowball iCE USB Mic for Recording & Streaming (PC & Mac)
For most scenarios, the Logitech HD camera's microphones will be appropriate. For lecturers who will move around a space, such as in front of a chalk/marker board, screen or will be demonstrating, an omnidirectional microphone like the Blue Snowball may be a better option.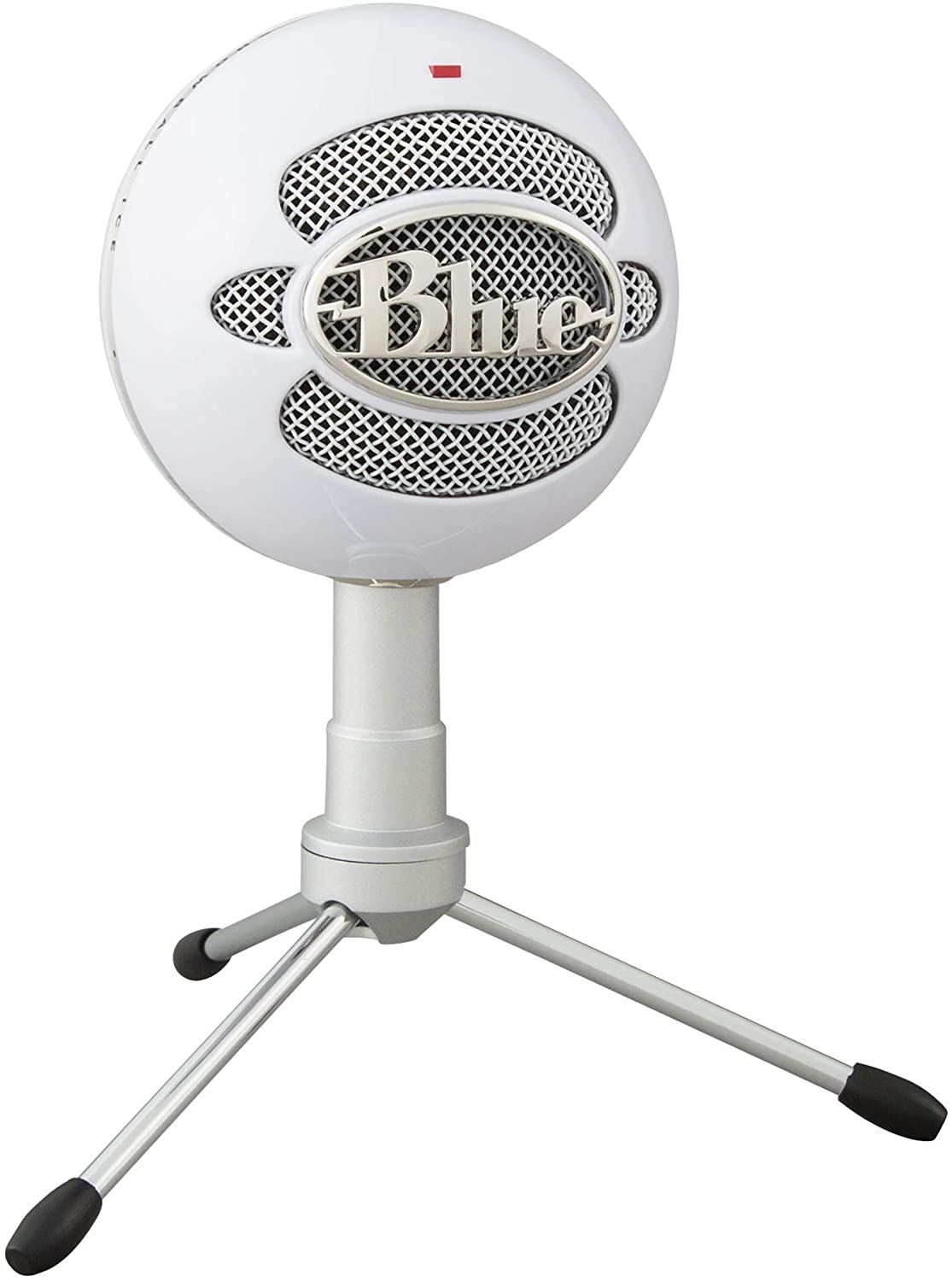 Custom condenser capsule offers crystal clear audio for Skype, Messages and FaceTime
Record vocals, create podcasts, and add narration to your home movies
Add crystal clear audio to recordings for YouTube; Frequency Response: 40 –18 kHz
Easy plug and play directly to your Mac or PC—no drivers to install
Snowball iCE is a USB 2.0 device (USB 3.0 compatible as per USB 3.0 backward compatibility specification)
For more information, visit Blue Design's website.
 Where to buy:
Lapel Mic: Samson XPD2 Lavalier USB Digital Wireless System (SWXPD2BLM8)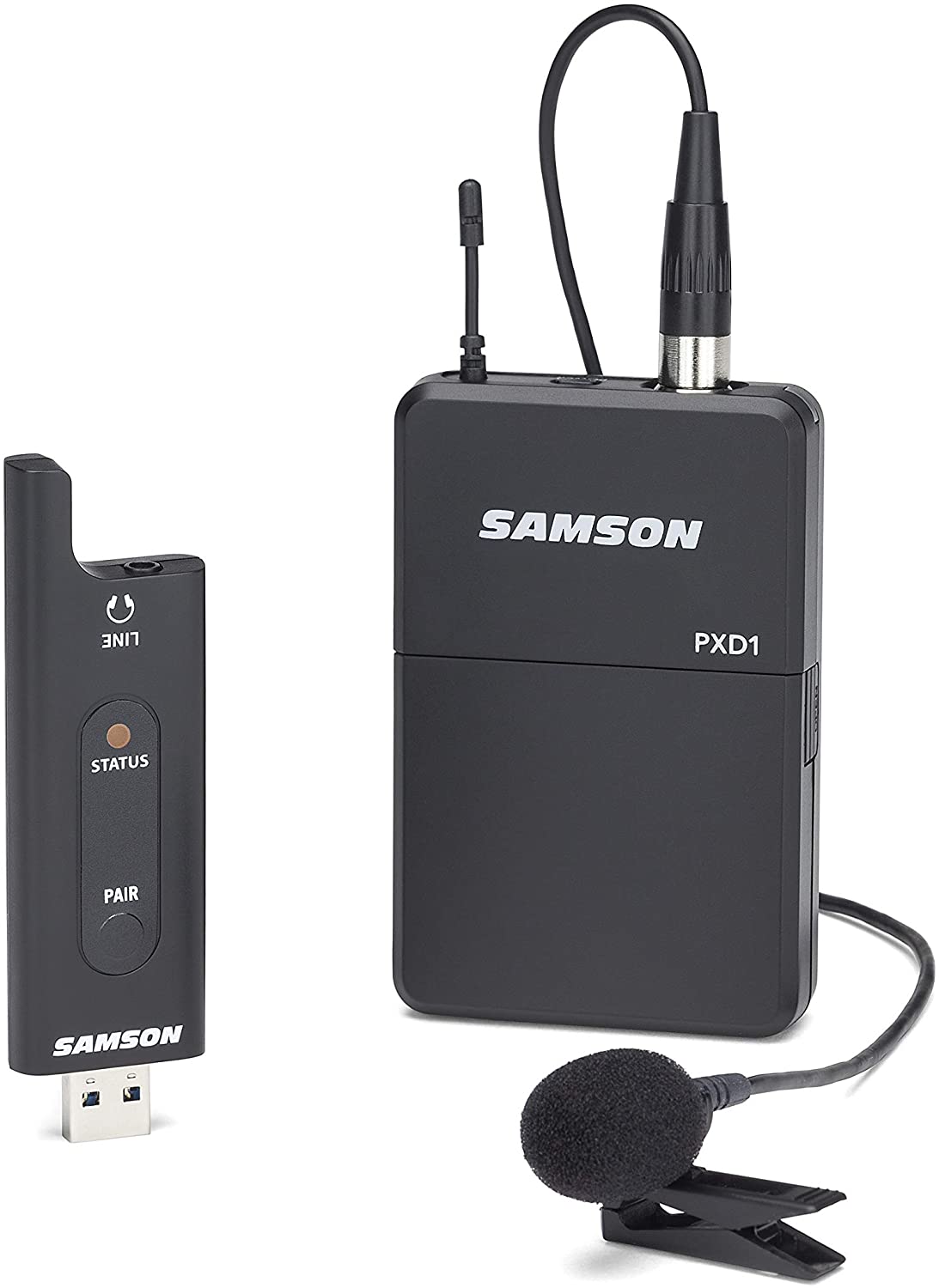 2. 4GHz USB digital wireless system
Plug-and-play operation with Mac and Windows computers. Works with iPads and iPhones via Apple's Lightning to USB camera adapter and Android devices via a host OTG Adapter.
RXD2 USB receiver with 1/8" (3. 5mm) headphone/ line output that allows for headphone monitoring or connection to any mixer
PXD1 belt pack Transmitter offers 20 hours of battery life using two AA batteries (not included)
Includes Samson LM8 omnidirectional lavalier microphone
100' Operating range (line of sight)
System includes lapel clip and USB extension cable
For more information, visit Samson's website.
Where to buy:
USB Extension Cable: USB 2.0 Extension Cable - A-Male to A-Female Adapter Cord

One 9.8-foot-long (3 meters) USB 2.0 A-Male to A-Female high-speed extension cable
Extends your USB connection to your computer by 9.8 feet for use with USB computer peripherals
Constructed with corrosion-resistant, gold-plated connectors
Features shielding that provides protection against noise from electromagnetic and radio-frequency signals
Typically, the Male A connector plugs into your computer and the Female A connects to the cable you need extended. Check your device manuals to make sure this is the connector you need
For more information, visit the product page on Amazon.
 Where to buy:
For approved and updated recommendations, visit https://www.diderot.one/course/47/. 
Was this page helpful?
Use this box to give us feedback on this webpage and its content. If you need a response, please include your Andrew ID.
Need technical support? Submit a ticket