Configure Exchange to send as your @cs.cmu.edu email
If you are using the CMU Andrew Exchange service for your email, you can configure your outgoing mail to be sent from your SCS email address (name@cs.cmu.edu) instead of your normal campus address (name@andrew.cmu.edu). 
To do this, first sign on to the Email Tools  interface using your Andrew credentials. 
In the left side menu of the "My Exchange Tools" interface, click on "Edit Directory" . Click the dropdown list next to "Preferred Email Address" and select your cs email address and click "Save".  
Once submitted your will see a message that advises to please allow 30 minutes for the change to take effect.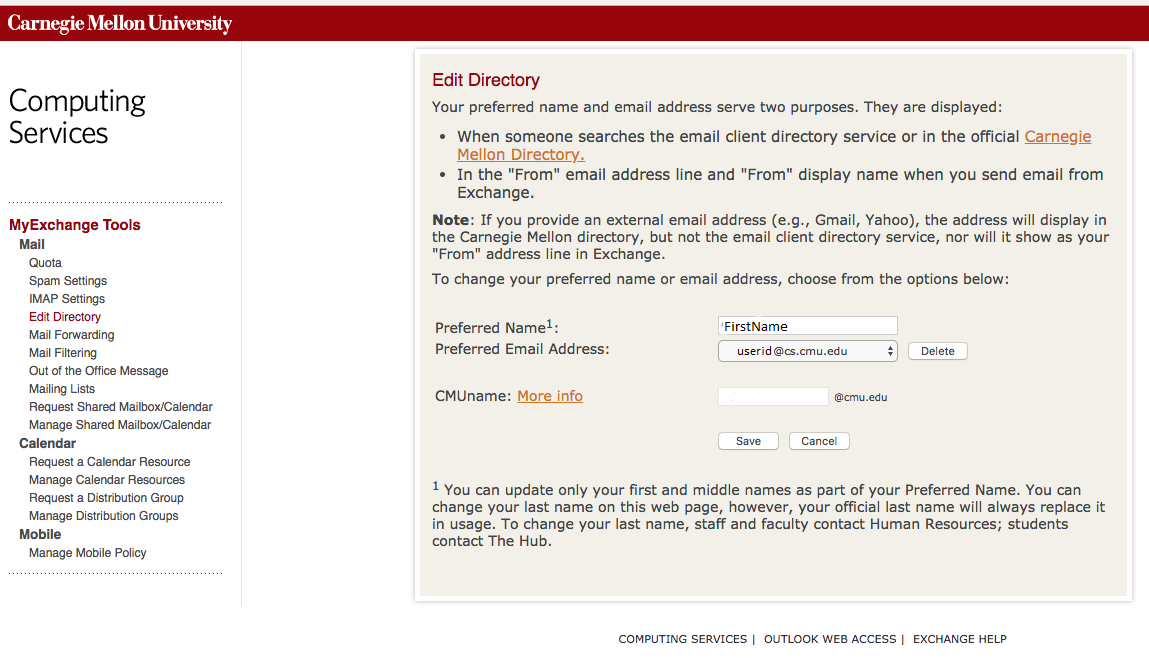 For CMU Andrew Exchange mailboxes, the "Send As" address is controlled at the server level.  Your email client may still display your default AndrewID@andrew.cmu.edu address, but  the server will replace it with your preferred email address when you send mail. 
Was this page helpful?
Use this box to give us feedback on this webpage and its content. If you need a response, please include your Andrew ID.
Need technical support? Submit a ticket