A New Look for SCS Kerberos Instance Manager and SCS WebISO Login Pages
On Monday, 8/19/19, SCS Computing Facilities will introduce a visual redesign for the SCS Kerberos Instance Manager and login screens using the SCS WebISO login system. 
The SCS Kerberos Instance Manager has been redesigned with a more modern appearance to match the current SCS Computing website, the ability to adapt to varying screen sizes and devices, and better compliance with the Americans with Disabilites Act (ADA). 
This change also affects login screens using the same WebISO system, which will look different than before. However, login screens using the Shibboleth system will not change.
See the changes below:
Kerberos Instance Manager
The old design, followed by the new design...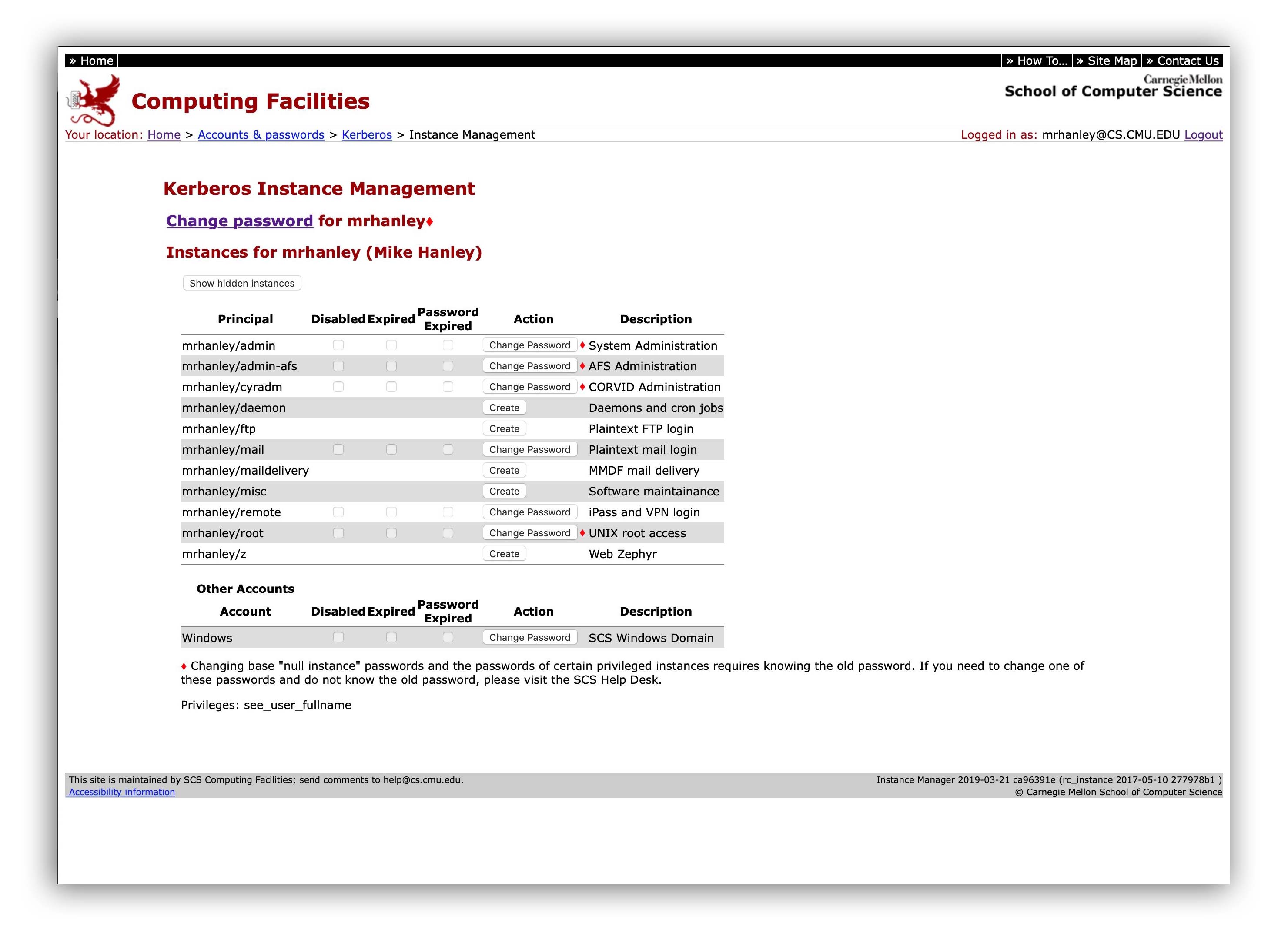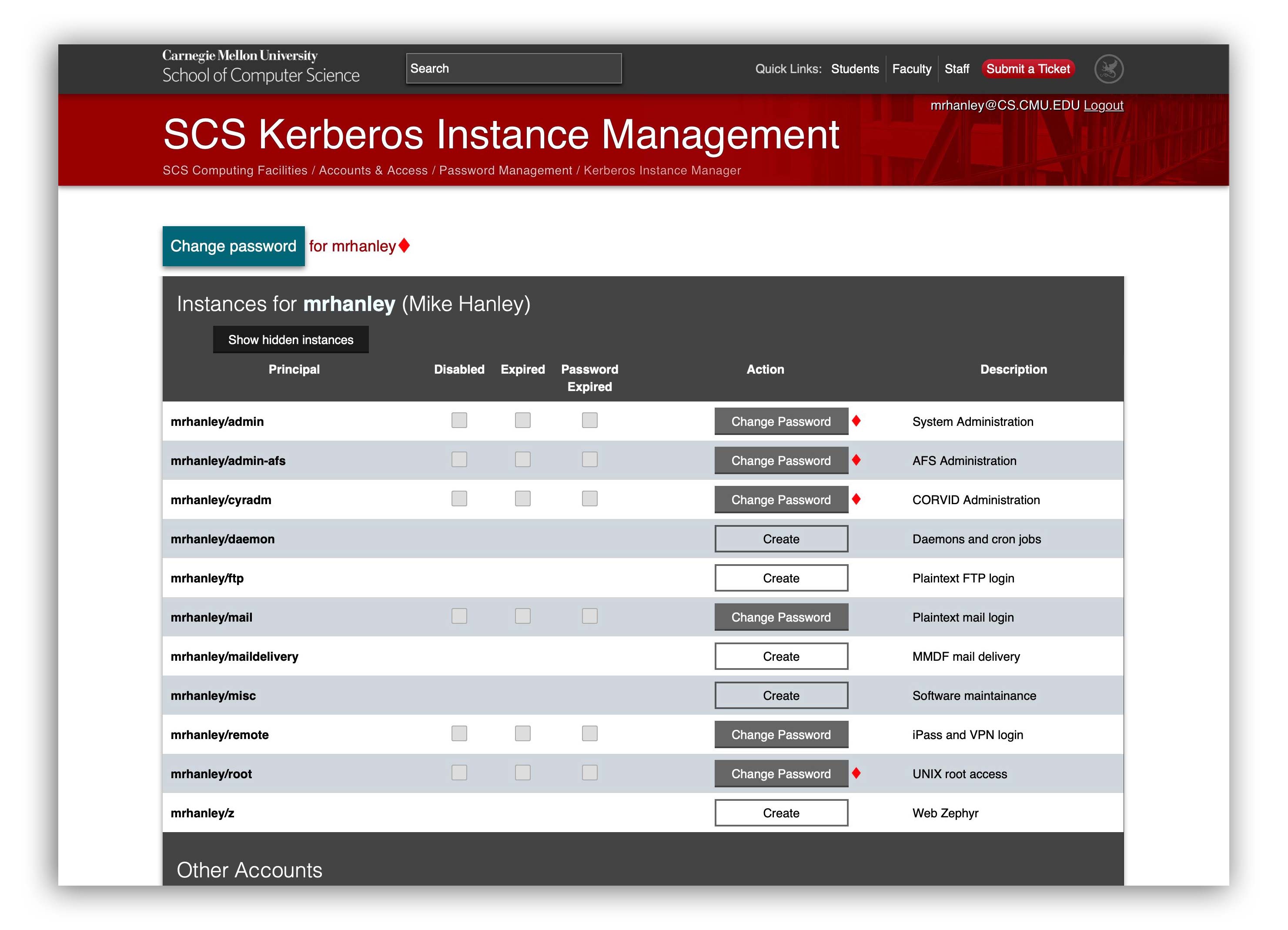 WebISO Login Screens
The old design, followed by the new design...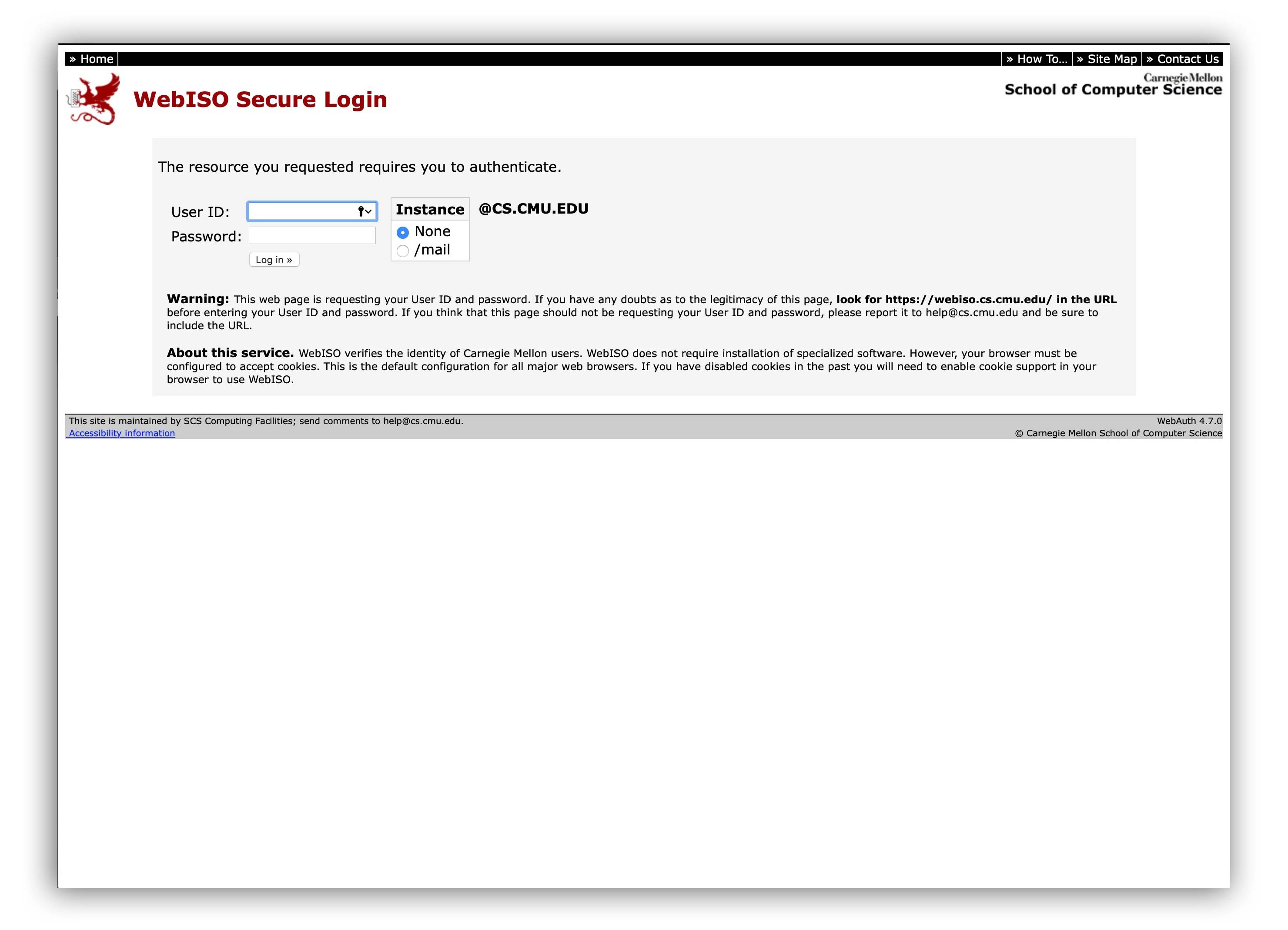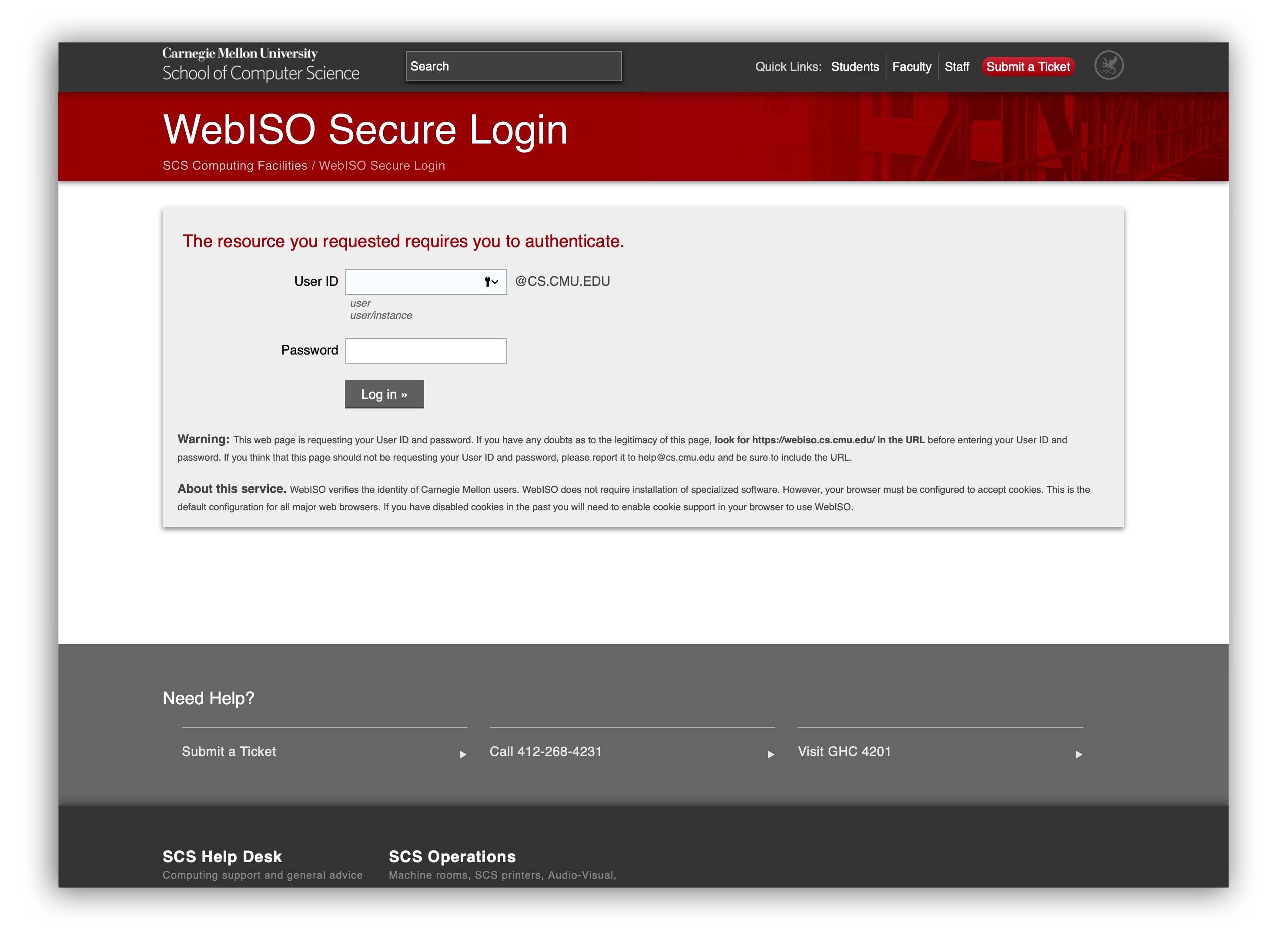 Shibboleth Login Screens (NOT changing)
Services that use the Shibboleth login system (for either Andrew or SCS logins) have not changed, and will continue to use this appearance.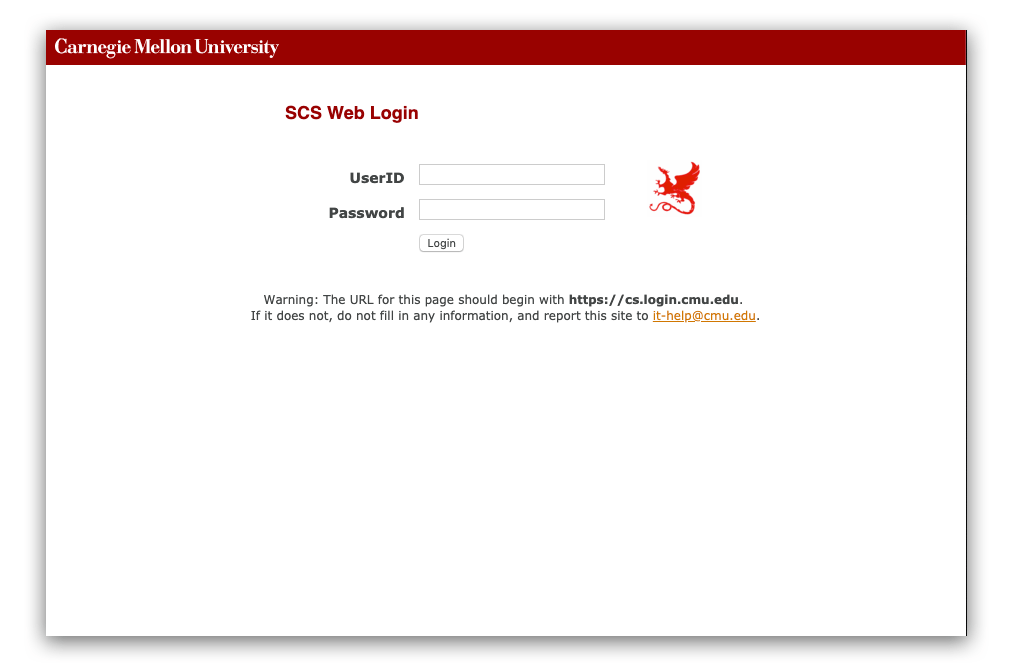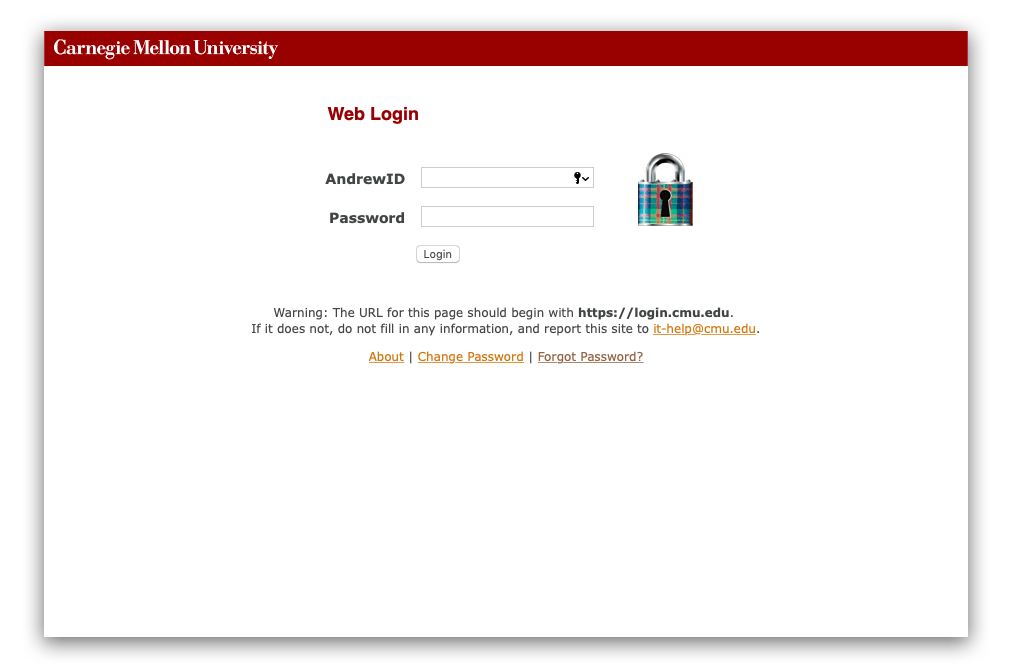 Need Help?
Was this page helpful?
Use this box to give us feedback on this webpage and its content. If you need a response, please include your Andrew ID.
Need technical support? Submit a ticket